I am a Advanced Licensed holder who loves using "HAM" radio from my Goldwing Motorcycle and anywhere else.
My first Goldwing was a 1986 Honda 1200 Goldwing Aspencade with over 117,000 miles on it. I now have a 2002 Honda 1800 Goldwing (Pictured on the Home Page) that has my Kenwood 742A radio on it.

I have been riding motorcycles for over 30+ years, and have ridden over 300,000 miles. That's 100 times across the USA or 12 times around the world. I could go on, but I have enjoyed every minute of my travels and find it to be a thoroughly enjoyable hobby. Even after almost being killed at work on a motorcycle, I still love to ride and ride when I can. It is one of the best feelings, riding in the wind.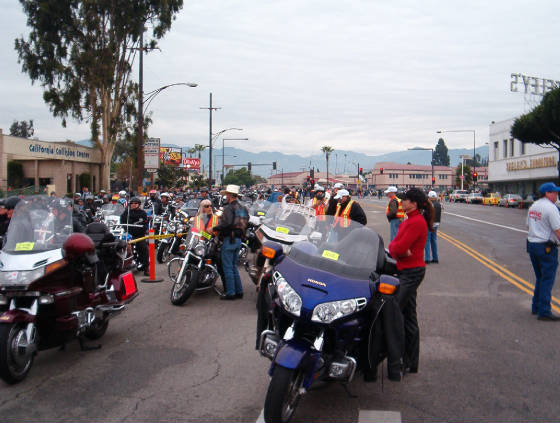 I'm a major supporter of "HAM" radio Most of my family all have their "Ham" tickets. My youngest, Tyler has shown an interest and hopefully will get his soon.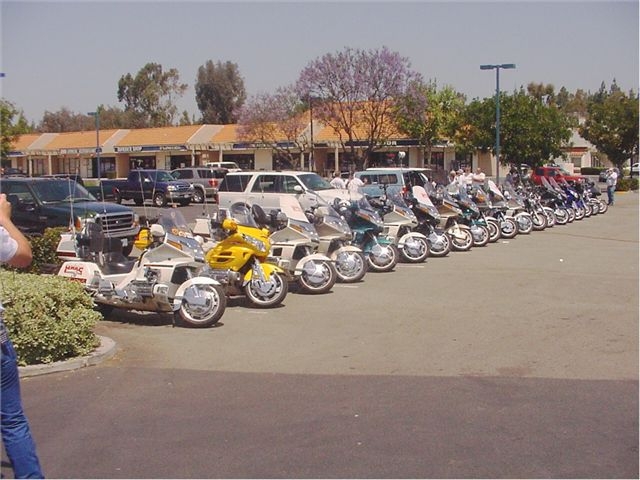 I Belong to The Goldwing Road Riders Assoc. Chapter I Covina (GWRRA-Life Member), Blue Knights Law Enforcement Motorcycle Club CA-IV (Charter Member), Motorcycle Amateur Radio Club (MARC) and many other groups.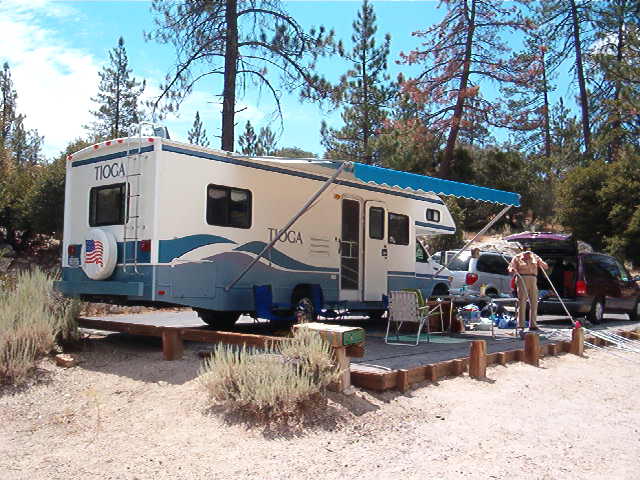 I am also a Member of the Family Motor Coach Assoc and the Good Sam Club. I enjoy camping in motor homes and also have a ham radio in our family's motor home.

I own and operate the N6USO Linked repeater system in Southern California and on the IRLP Reflector 9663. I am also a member of the WINSYSTEM San Diego(440 Linked System)and Clairemont Amateur Radio Club 145.220 repeater Santiago Peak, the San Gabriel Valley Radio Club 147.765 repeater, and Numerous other Ham Radio Groups.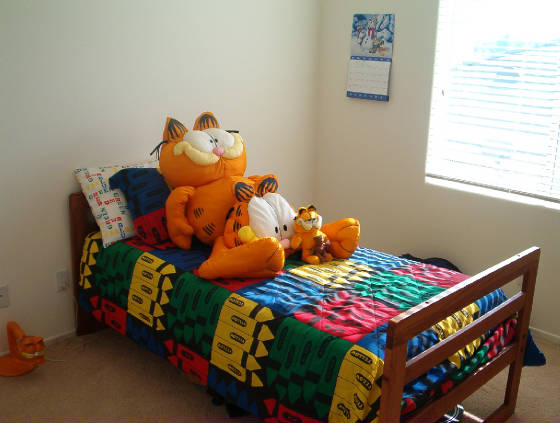 I am also a MAJOR GARFIELD collector. He is my FAVORTIE Cartoon Character.